Tokyo Kogaku Fodorflex II
Below the picture are some further details of Fodor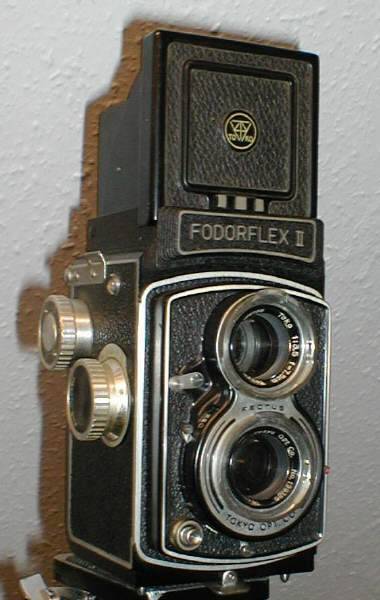 My Dutch correspondent, Jaco van Lith sent me the following extra information: "About the Fodorflex and Fodor. Fodor is a Dutch firm, started in Rotterdam 80 years ago by the Albers family; before WWII most photo products were imported from Germany.
After this war, import from Japan started in the early sixties. Almost 99% of Japanese photographic and audio products entered the Netherlands via Fodor.
The wife of Mr. Albers ran a photoshop, named Foka, in Rotterdam, which grew to the biggest of Holland. This firm imported Hortson cineprojecters and Berthiot optics from France and photographic paper of the Hungarian brand Forte. Forte was founded by Kodak in the town of Vac in the early twenties. Since 1948 we are users of Forte paper.
Greetings, Jaco van Lith (The Netherlands).